We are excited to welcome Dr. Harrison Irons, specializing in Interventional Pain Management, to our Birmingham and Bessemer locations.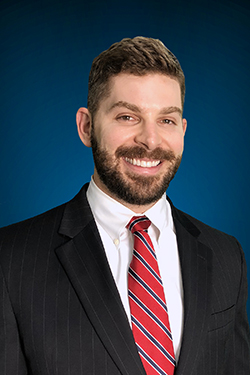 Dr. Irons is a native of North Alabama. He graduated from Samford University with a Bachelor of Science and then earned his medical degree from the University of Alabama School of Medicine. Dr. Irons then completed a residency in Anesthesiology from the University of Alabama at Birmingham before pursuing a Pain Management fellowship at the University of North Carolina.
Dr. Irons is board certified in anesthesiology and pain medicine. He believes in utilizing a multidisciplinary approach to promote wellness and treat chronic pain. Chronic pain is a condition with a significant physical, emotional, and social impact. Dr. Irons understands that chronic pain is best managed through a combination of medication, interventions, and goal directed therapy. He is able to offer his patients a variety of interventional pain procedures including the latest therapies and technologies.
In his spare time, Dr. Irons enjoys spending time with his family and friends and enjoying the outdoors.