Update from Alabama Pain Physicians regarding in-office procedures:
On April 22, 2020, Alabama Pain Physicians will resume in office procedures on a case by case basis. If you feel that you need to have a procedure for your pain, please click here to request through the patient portal: https://patientportal.advancedmd.com/account/logon?lk=118741


You may also call us at 205-332-3160. We are continuing to follow all CDC guidelines and recommendations as the safety of our patients and employees is important to us. We look forward to hearing from you and continuing to provide all your pain management needs!
Due to the COVID-19 pandemic, we will be making adjustments out of precaution for our patients and staff. Please see below.
Important Information for Alabama Pain Physicians Patients:
We will be contacting each patient regarding their visit and with specific instructions. If you have not been contacted, please do not come in the building.
Please remain close to the phone and available to speak with someone.

If you or anyone in your house has been in contact with COVID-19 virus or has any signs or symptoms of respiratory illness or fever, cough, or shortness of breath, please contact our office for further instructions prior to coming in the building.
Please keep in mind that due to the volume of patients we have, we may experience additional wait times on the phone. You can also contact us through the patient portal. Alabama Pain Physicians is continuing to monitor the COVID-19 pandemic and will continue to follow the CDC guidance and recommendations. Protecting our patients and staff is of upmost importance to us. While things may be different than before, we at Alabama Pain Physicians are committed to serving our patients to the best of our ability.
Please continue to follow the CDC guidelines and recommendation found here:
CDC Coronavirus Guidelines
Register to access the Patient Portal.
The Patient Portal puts your medical information at your fingertips. View chart summaries, Ask questions to our staff, and much more!
Sign into Patient Portal
Learn More
Get back to your life today!
At Alabama Pain Physicians, we take a comprehensive approach to treating your pain.
Don't let pain control your life!
Alabama Pain Physicians will work to find a solution to your pain.
"My back pain is relieved. I am free to do all I want after thirty years of excruciating pain."
– R.W.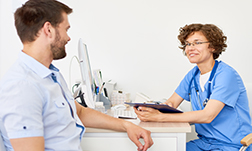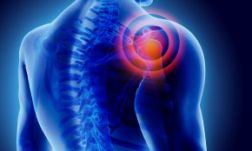 Pain can come from a range of different conditions. At Alabama Pain Physicians, we offer a wide variety of treatment options to care for your specific ailments. View Patient Education.
In Pain? Search our site for resources.
What's causing you pain? We'll see if we can help provide some resources to get you the relief you need.
Our Services
We strive to provide compassionate, comprehensive care for patients with painful conditions. We believe every patient deserves an accurate diagnosis, and we use cutting edge technology combined with one on one time with our physicians to develop and implement a specialized care plan for each patient.
Mission Statement
At Alabama Pain Physicians our goal is to better the quality of life of our patients. We utilize cutting edge technology and advanced procedures to establish an accurate diagnosis and treatment plan to ultimately minimize pain and increase function.